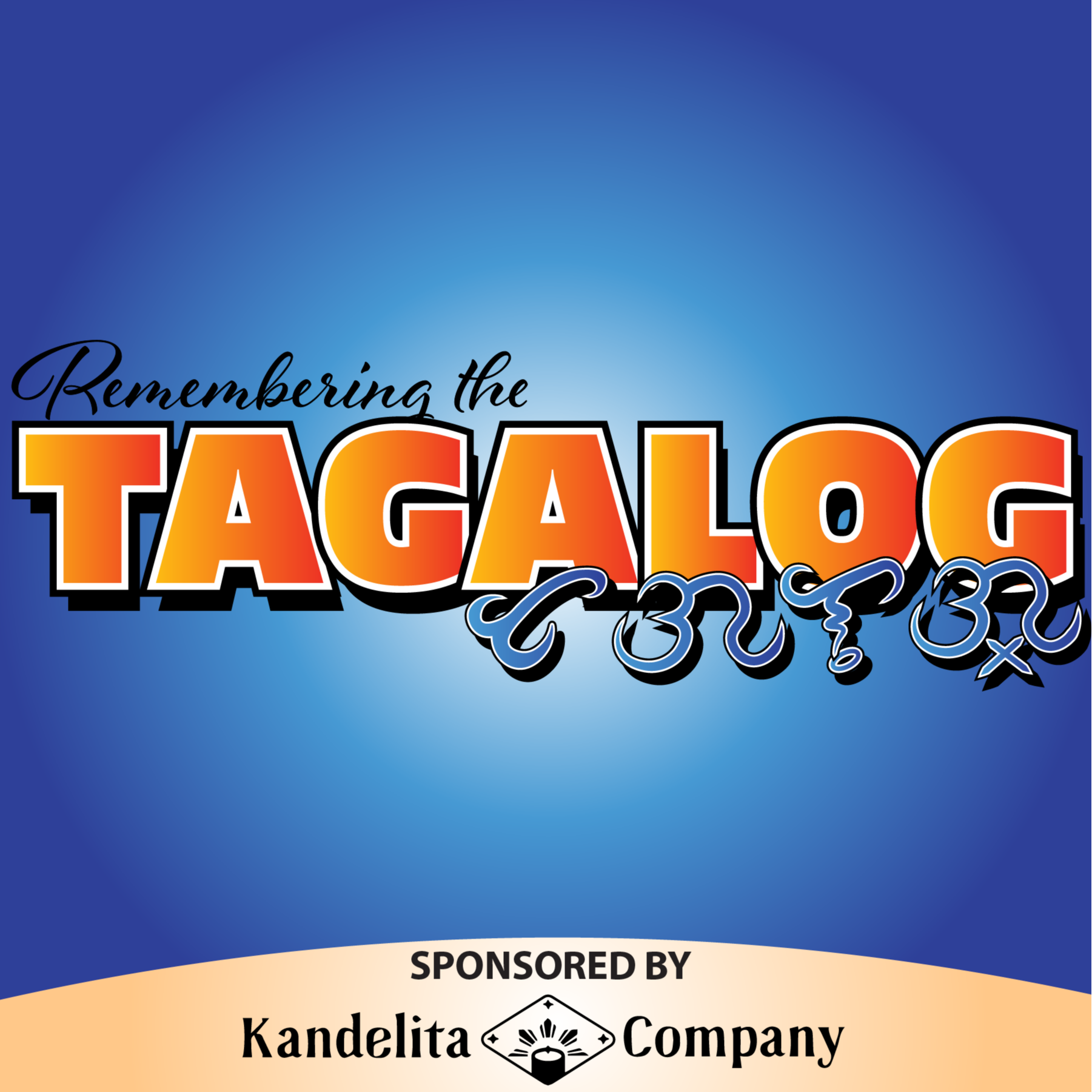 This Episode, I am joined with Anne Vera Cruz of Ganda Creations, where we talk about her business of personalized gifts inspired by her Filipino culture that has evolved since she started. With my co-hosts, Joy and Jon Perry, we talk about our past as Anne is an old friend, and how we met in freshmen year of high school, among other things...oh yeah, and we learn some Tagalog words. Hope you enjoy!
If you wanna check out her shop, it's at instagram.com/ganda.creations
and her etsy link: https://www.etsy.com/shop/GandACreationsShop
As Anne mentioned in the podcast, If you're interested in the Filipino American National Historical Society, check out their website at: https://fanhs-ocie.org/ 
Check out Kandelita Company! They offer many different Filipino inspired scented candles like ones you smell at a Filipino home, like Baporub, Leche Flan, Ube, and Manila Mango! Check out Kandelita Company at www.kandelitacompany.com
Don't forget to check out Aling Patring's Sari Sari Store. Aling Patrings Sari Sari Store is you're one stop shop for Filipino spreads and pastillas where everything is homemade, with no preservatives. They ship everywhere in the US and can order on their instagram or their facebook so check them out at instagram.com/alingpatringsss/
Get 6 Months of Disney+ when you sign up for Amazon Music. Watch the latest Marvel shows like Loki, and Hawkeye and well as the latest Marvel movies, like Shang Chi. Check it out with this link: 6 Month of Disney Plus Free
This episode is sponsored by Masarap Box! They offer a unique subscription box service for Filipino Snacks! With promo code: 'RT10" for 10% off a one time purchase at shopmasarapbox.com So check it out today!
CHALLENGE US! Send us Tagalog words you want us to try to put in Mnemonic Devices(crazy sentences) and we'll try to figure it out. Email them at rttagalogpod@gmail.com
And if you have any comments or better mnemonics, record a voice message, and email us and we'll put it on the show. 
If you enjoy the podcast, please subscribe, rate, and review!
Please support the podcast at: www.patreon.com/rttagalog
Add our instagram at https://www.instagram.com/rttagalog
For comments and questions, email us: rttagalogpod@gmail.com
MERCH! Check out the RT Tagalog Merch Here: RT TAGALOG MERCH!
Check out Geoff's other content at:
Sign up for Audible Premium Plus and get up to two free audiobooks. Click the link Here: Audible Premium Plus with 2 Free Audiobooks
Try Amazon Prime with a 30-Day Free Trial. Same Day Delivery, Access to Amazon Prime Video, and listen to over 2 Million song with Amazon Music. Try it today, click link here: Amazon 30-Day Free Trial