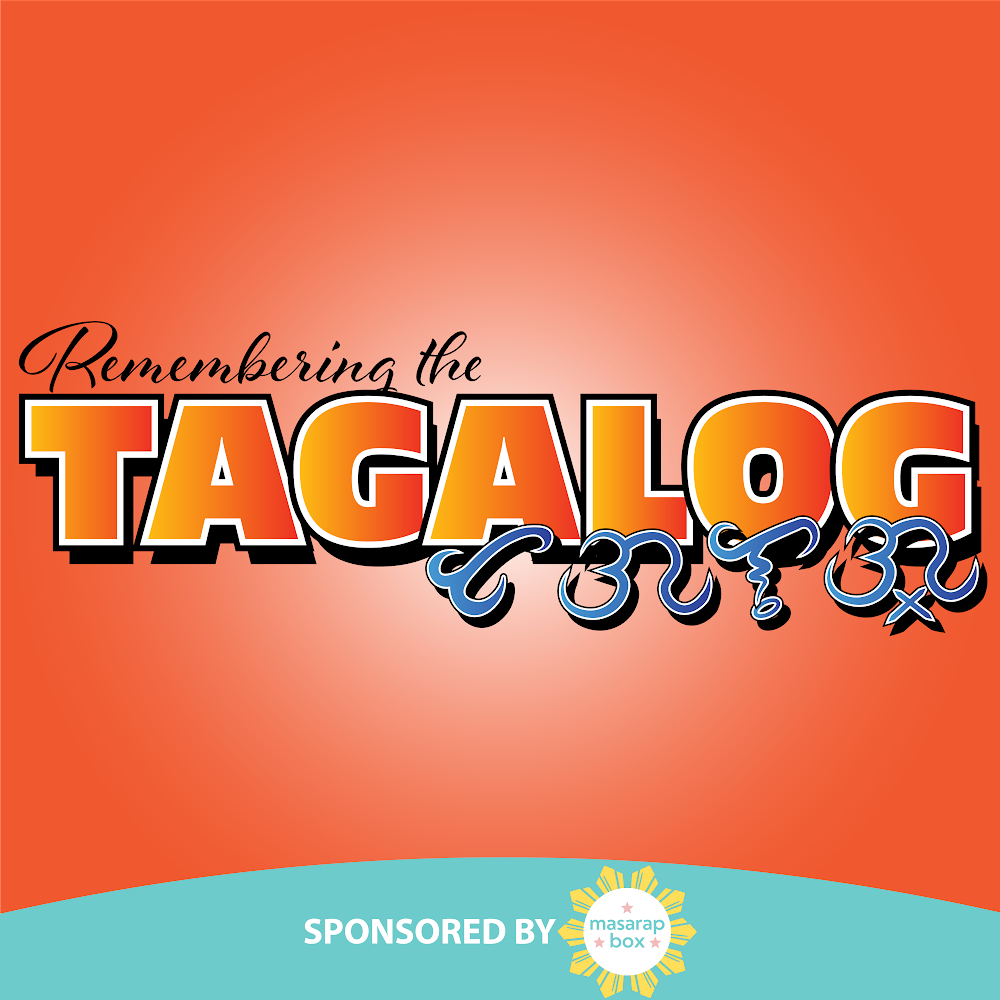 RTTAGALOG HAS A TIKTOK AND YOUTUBE! CHECK IT OUT at: https://www.youtube.com/c/rttagalog
and TIKTOK: tiktok.com/@rttagalog SO PLEASE FOLLOW IT! THANKS GUYS!
This episode is sponsored by Masarap Box! They offer a unique subscription box service for Filipino Snacks! With promo code: 'RT10" for 10% off a one time purchase at shopmasarapbox.com So check it out today!
This Episode, with my truffle crew, Jon Perry and Jowee, and we tackle more essential words, POSSESSIVE PRONOUNS. They aren't the funnest words...again, but we end up making it Rated R or more haha. Hope you have fun with the episode. 
Check out Kandelita Company! They offer many different Filipino inspired scented candles like ones you smell at a Filipino home, like Baporub, Leche Flan, Ube, and Manila Mango! Check out Kandelita Company at www.kandelitacompany.com
CHALLENGE US! Send us Tagalog words you want us to try to put in Mnemonic Devices(crazy sentences) and we'll try to figure it out. Email them at rttagalogpod@gmail.com
And if you have any comments or better mnemonics, record a voice message, and email us and we'll put it on the show. 
If you enjoy the podcast, please subscribe, rate, and review!
Please support the podcast at: www.patreon.com/rttagalog
Add our instagram at https://www.instagram.com/rttagalog
For comments and questions, email us: rttagalogpod@gmail.com
MERCH! Check out the RT Tagalog Merch Here: RT TAGALOG MERCH!
Check out Geoff's other content at:
Sign up for Audible Premium Plus and get up to two free audiobooks. Click the link Here: Audible Premium Plus with 2 Free Audiobooks
Try Amazon Prime with a 30-Day Free Trial. Same Day Delivery, Access to Amazon Prime Video, and listen to over 2 Million song with Amazon Music. Try it today, click link here: Amazon 30-Day Free Trial